Horse Boarding & Training
Desert Park is a year-round multi-use recreation complex, located in Osoyoos BC. With a rich history in the horse industry dating back more than 40 years, Desert Park is home to a 5/8 mile dirt race track, five barns, an outdoor arena and RV Park. We are dedicated to keeping the race track and other facilities open for equine activities, entertainment and recreational uses that benefit the Osoyoos community.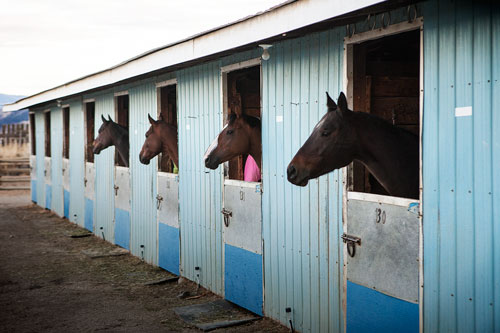 Horse Boarding
At Desert Park we have over 125 spacious, well maintained stalls available for your horses. Good access to hay and shavings and full time maintenance onsite.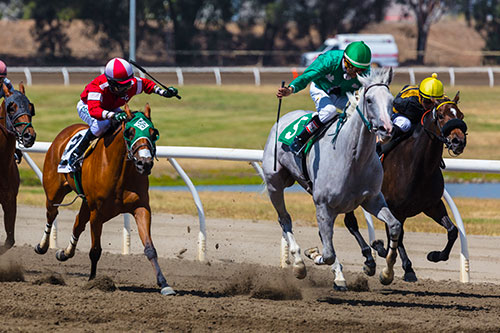 Horse Training
Desert Park is Canada's only year round training facility. Located in Osoyoos, BC, we have the warmest year round climate in Canada, typically allowing for 11 months of above freezing temperatures.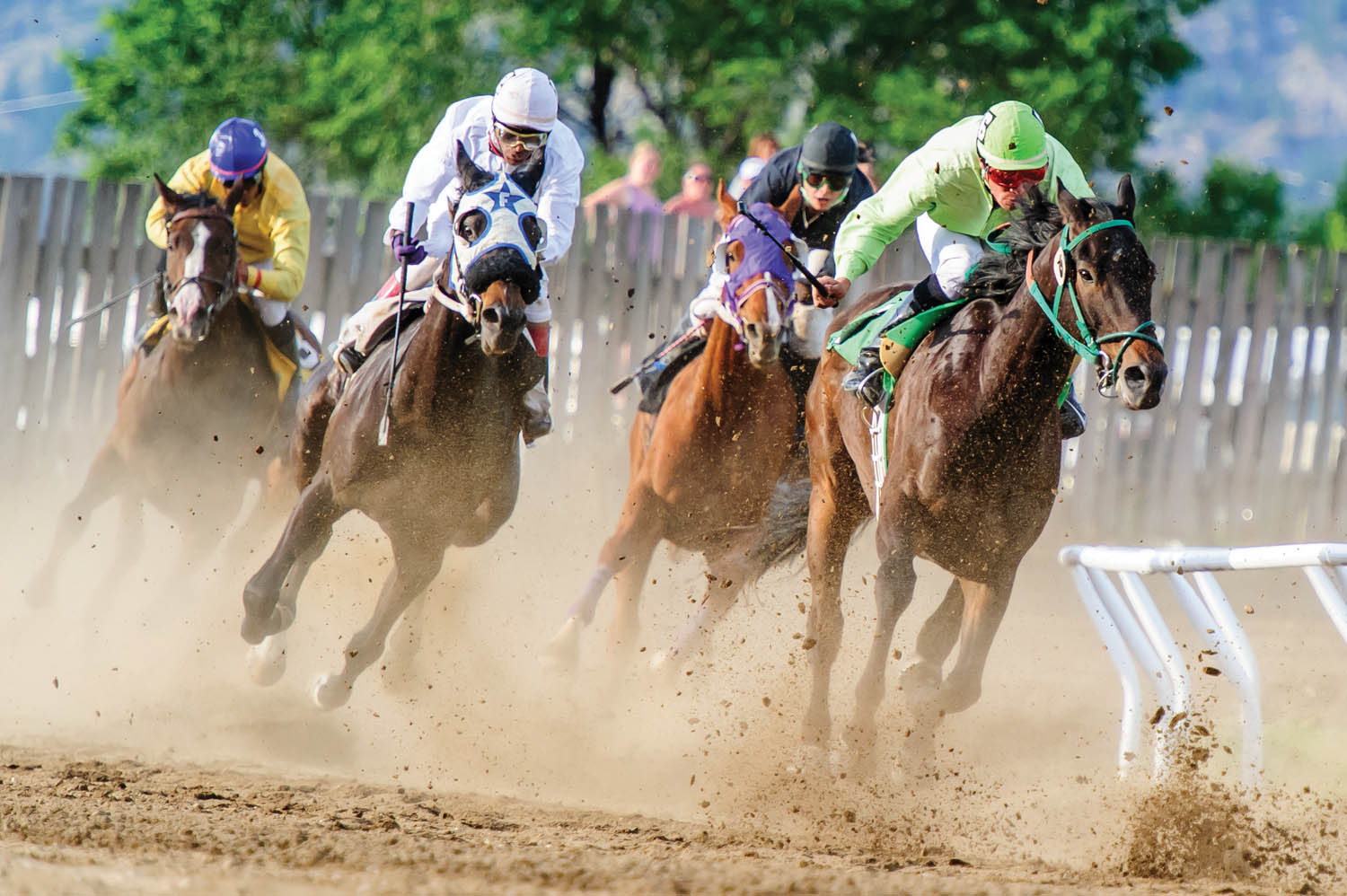 Race Track
Home to years of professional horse racing Desert Park has an amazing dirt track. Come and train year-round on our 5/8ths mile, 41/2 furlong track, that is well maintained and groomed daily. 
RV Site & Accommodations for Horse Trainers and Owners
Desert Park's RV facilities include eleven RV spots — three have full hookups and the remaining sites are dry dock. Sites are available on a first-come, first-serve basis, and are available to be booked throughout the year by contacting us at info@desertpark.ca. 
If you are bringing your horses to Desert Park, and are interested in learning more about our year-round RV Site rentals please click here and let us know.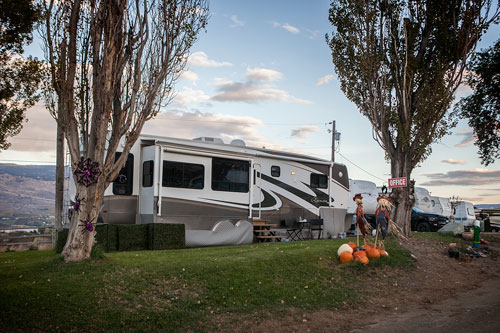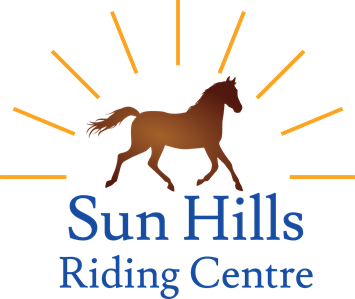 Sun Hills Riding Centre
Giving rescue horses a second chance.
At Sun Hills Riding Centre we provide our guests with Trail Riding, Horse Clinics, and Riding Lessons throughout the year. 
Join us in beautiful Osoyoos while riding through the hills, overlooking vineyards, mountains and lakes. If you're a new rider, no problem, we have beginner lessons available in our large arena on quite horses. 
Whether you're looking to ride, have ridden for a long time, or are just looking for an adventure, click through to our website to find out more.