Desert Park is a year-round multi-use recreation complex, located in Osoyoos BC. and is home to a 5/8 mile dirt race track, five barns, an outdoor arena. We are dedicated to keeping the race track and other facilities open for equine activities, entertainment and recreational uses that benefit the Osoyoos community. 
Barrel Racing Series 
Barrel racing will return to Desert Park in Spring 2023. Stay tuned to this website or to our Facebook page for details! 
If you're wondering what barrel racing is all about, check out this cool video!
Email or call us if you have questions.
Event Information
Are you looking to host an event at Desert Park? Email or call us – we would love to chat with you about your event!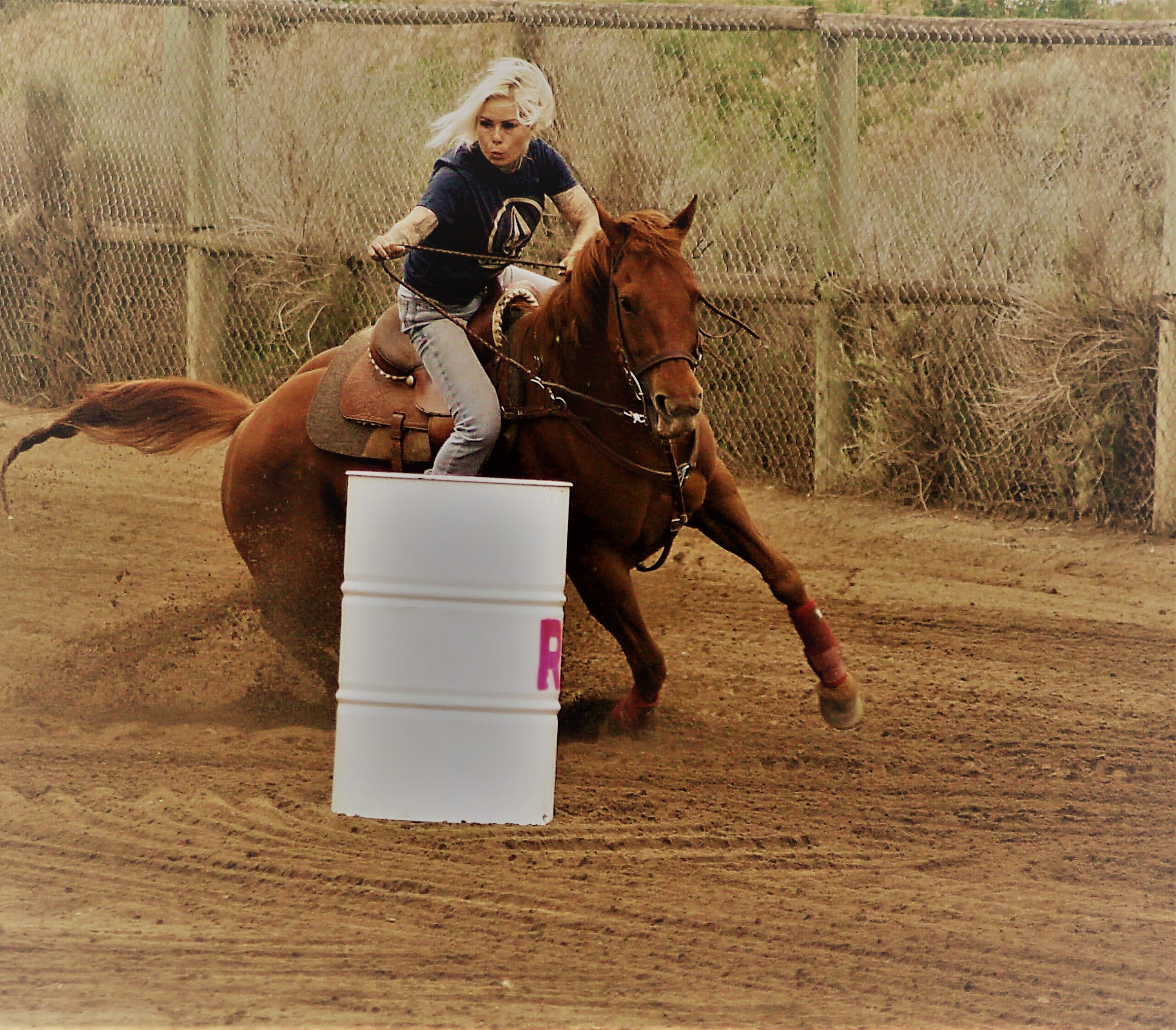 A barrel racing competitor in action in June 2022.