Desert Park is a year-round multi-use recreation complex, located in Osoyoos BC. and is home to a 5/8 mile dirt race track, five barns, an outdoor arena. We are dedicated to keeping the race track and other facilities open for equine activities, entertainment and recreational uses that benefit the Osoyoos community. 
Barrel Racing Series 
Experience Barrel Racing at Desert Park  — our last race of the season is Saturday October 7th at 11 am!  Admission is available through your generous donations, making this event accessible to everyone.
Indulge in the fantastic atmosphere with our delightful Beverage/Beer garden, savour mouthwatering burgers and hot dogs provided by the amazing A&W. This event promises a truly remarkable experience for the entire family, packed with memorable moments and endless enjoyment. Join us for an unforgettable day of FUN!
Stay connected and up to date by following our socials: Facebook / Instagram/ TikTok, where we'll be sharing all the exciting details leading up to each event.
Should you have any questions or inquiries, feel free to reach out to us via email or phone. We're here to provide you with all the information you need. Get ready to witness the adrenaline-pumping excitement of barrel racing at Desert Park!
Event Information
Are you looking to host an event at Desert Park? Email or call us – we would love to chat with you about your event!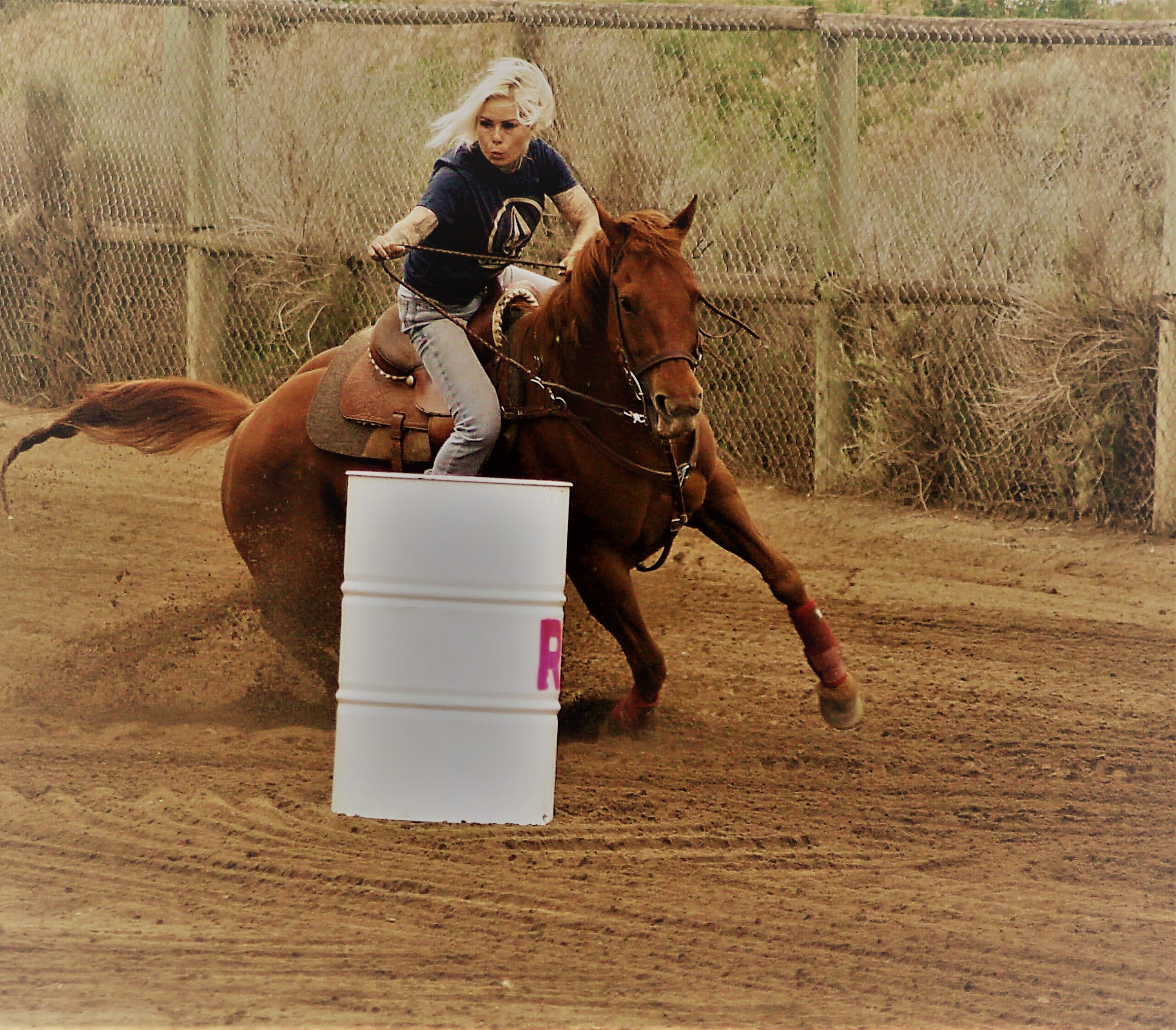 A barrel racing competitor in action in June 2022.